MARCO BALDASSARI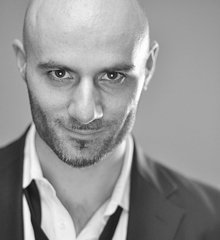 FOUNDING PARTNER
Marco Baldassari is the founding partner of B.Archs involved with the concept and design development of all the practice's projects. After studying architecture at I.U.A.V. in Venice and ESTA in Seville, he worked in Barcelona designing projects throughout China. In 2007 he joined KPF Architects in NYC working on numerous towers including the commercial Banco Santander in Miami, 740 8th ave tower in NYC, ASU Campus in Tempe and the institutional FIFC in Mumbai.

In 2013 joined Handel Architects developing experience in residential and mixed-use towers such as 85 Jay st, Long Island University in Brooklyn, W 37th st in NYC and 530 5th ave. He lead the design of 275 W. Randolph st. (Equinox) project in Chicago, a mixed use 20 stories tower with Hotel, gym and residential units.

In 2015 he found B.Archs in NYC combining the practice and design of talented designers. With more than 15 years of practice Marco is currently designing new buildings both in the USA, Europe and Asia, as well as numerous other residential and commercial projects in and around New York City. His ability to craft creative solutions within practical constraints has provided clients with expert guidance.